Daytona Boardwalk and Pier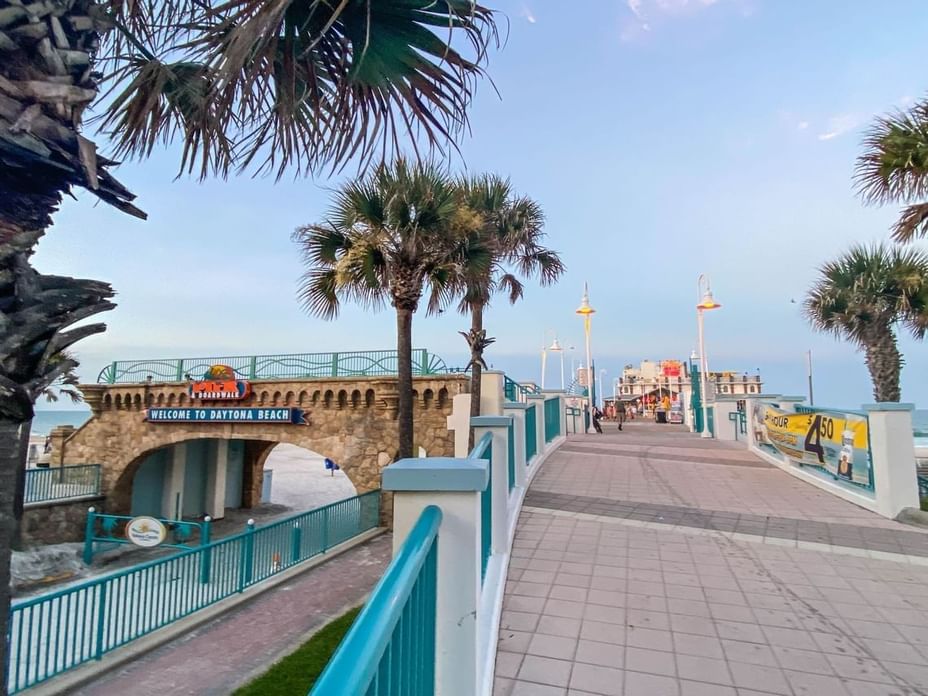 The Daytona Beach Boardwalk and Pier is the place to be for family fun! It features Ocean Walk Shoppes and the Daytona Beach Bandshell, gift shops, snack bars, restaurants, and a classic arcade - with ever popular Skee Ball and video game favorites - day or night!

Just north and across the street from the Boardwalk and Ocean Walk Shoppes, you'll find even more family fun and aquatic adventures at Daytona Lagoon! And, just south of the Boardwalk on A1A, you won't be able to miss the sky-high thrill rides. Located at the aptly named Screamer's Park, the rides are open seven days a week, 365 days a year! The "Slingshot" propels you 365-feet into the air at 70 mph - just try not to scream!

Every May through September, the Boardwalk and Pier are also home to the Daytona Beach Bandshell Concerts and Fireworks. With street performers, thrill rides and plenty of family-friendly activities, your time in Daytona Beach will be memorable!

1200 Main St Bridge 32118 Daytona Beach USA
Monday8:00am - 11:00pm
Tuesday8:00am - 11:00pm
Wednesday8:00am - 11:00pm
Thursday8:00am - 11:00pm
Friday8:00am - 11:00pm
Saturday8:00am - 11:00pm
Sunday8:00am - 11:00pm